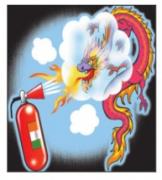 Tensions ease for now, use crisis as opportunity to shore up Indian position on China
Plaudits are due to Indian diplomacy for having defused a dang erous crisis on the border. But there is little room either for triumphalism or for complacency. The end of the Doklam standoff between India and China bolsters stability in Asia ­ at least for now. The 72 day standoff began when New Delhi objected to Chinese road building in the India-Bhutan-China trijunction area in Doklam. The latter was in contravention of a 2012 agreement that trijunction boundary points are to be decided through consultation between all three parties. India was forced to intervene when the Chinese side disregarded its strategic sensitivities in the region and brushed aside ally Bhutan's protestations.
Unlike China which used its official spokespersons and staterun media to issue strident statements in an attempt to build psychological pressure on India, the latter quietly but firmly stuck to its position on the basis of legal principles and past agreements. This was smart strategy as dragging the dispute was disadvantageous for Beijing. With a major Chinese Communist Party congress coming up in a few months and the marquee September 3-5 Brics summit being hosted in China's Xiamen, the Chinese leadership was under pressure to resolve the Doklam issue without appearing to concede much.
In that sense, India provided China a face-saver by not contesting Beijing's interpretation of the withdrawal and keeping the terms of Doklam disengagement under wraps. However, the lack of an explicit understanding also means China can resume road building in Doklam in future, or press India at other places along the Line of Actual Control. This necessitates a two-pronged approach. First, India needs to remain vigilant and strengthen its position on the ground. Building and upgrading critical border infrastructure to facilitate movement of troops is necessary to safeguard strategic interests and add muscle to diplomacy .
Further, India should leverage its huge market for Chinese goods and use this as a bargaining chip ­ if the Chinese can block Indian goods and services through non-tariff barriers, New Delhi could raise quality issues with Chinese imports. Such economic measures should force China to take Indian interests more seriously. That said, New Delhi should also not lock itself into an anti-China mode. Chinese leadership is neither a monolith nor impractical. There are many in Beijing who want beneficial ties. New Delhi should be prepared to capitalise on this when an opportunity presents itself.