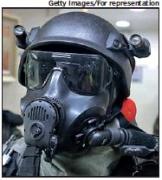 After MTCR & Wassenaar Arrangement, India In Australia Group
In what is likely to further strengthen New Delhi's case for membership in the Nuclear Suppliers' Group (NSG), India has become a member of exportcontrol regime Australia Group, which seeks to check the proliferation of chemical and biological weapons.
This is the third exportcontrol group that India has joined after the Missile Technology Control Regime (MTCR) and the Wassenaar Arrangement on export controls for conventional arms and dual-use goods and technologies. Like with the MTCR and the Wassenaar Arrangement, China, which continues to block India's NSG membership bid, is not a member of the Australia Group (AG).
The government said in a statement that India had joined the AG on January 19, Friday, following the completion of the requisite internal procedures. Admitting India as its 43rd member was a consensus decision of the AG.
"India would like to thank each of the AG participants for their support for India's membership. We would also like to thank Ambassador Jane Hardy of Australia, former Chair of the Australia Group, for her role in facilitating India's accession to the Group,'' MEA said.
India's entry into the Group would be mutually beneficial and further contribute to international security and non-proliferation objectives, according to the government. There was very strong support expressed for India's membership at the June 26-30, 2017 Australia Group Plenary, as the Group said in a press release, after which consensus was reached inter-sessionally. India then reaffirmed its intention to join the AG.
"Warmly welcoming India to the Group, the other Australia Group members recognised the Government of India's commitment to bring India's export control system into alignment with the Australia Group and India's determination to contribute to the global effort to prevent the proliferation of CBW in the security interests of all members of the international community,'' said the Group in a statement.
"With its admission into the AG, India has demonstrated the will to implement rigorous controls of high standards in international trade, and its capacity to adapt its national regulatory system to meet the necessities of its expanding economy. India is also aware of the need to constantly adapt its export controls in the face of rapidly evolving scientific and technological challenges, and in this regard, affirmed its readiness to act in close cooperation with all members towards the furtherance of Australia Group objectives,'' it added. The AG works to counter the spread of materials, equipment and technologies that could contribute to the development or acquisition of chemical and biological weapons by states or terrorist groups.