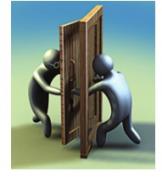 Benami property legislation is an important addition to toolkit to combat black money
In his last radio address of the year, Prime Minister Narendra Modi pointed out his government's attempt to combat black money would not stop with demonetisation. Instead it would include a package of measures, of which a legislation to prohibit benami transactions in property was an important one. Real estate is one of the largest repositories of undeclared income. Therefore, government's toolkit to fight black money has to include means to flush out actual owners who use others to mask their ownership.
A legislation to prohibit fictitious transactions in real estate is almost three decades old. The first attempt, in 1988, was a disappointing one as the law was poorly drafted and not notified. In 2011, UPA made an unsuccessful attempt to introduce a new law. Now, NDA has breathed life into the 1988 legislation with suitable changes. Black money is not static. It constantly seeps into different areas of economic activity and therefore benami legislation partially overlaps legislations covering income tax and money laundering. It is the tax department which will enforce benami property legislation. Also, the appellate mechanism for money laundering and benami legislations will be common.
Consequently, tax officials have been given another powerful tool to counter black money . Powerful tools need careful handling. It is important that the drive to combat black money does not end up creating an overbearing state. Private investment has not been this tepid for well over a decade and it is important too for the government to instil confidence. Government has to find a delicate balance between bringing the guilty to book, allowing legitimate activity to proceed unhindered and checking corruption within the income tax department itself.
A legislation on benami property will not in itself be adequate to deal with the problem it addresses. India's messy land records make it difficult to generate enough credible data to tap into the legislation's potential. Modi should persuade states to hasten the pace of digitising land records and registering property transfers online. This data is a prerequisite if the benami property legislation is to serve its purpose. Also, a package to combat black money cannot be restricted to punitive measures alone. High stamp duties and a policy of endlessly piling on taxes must end. We also need incentives to encourage compliance.